Jacob Lassner
Professor Emeritus of History and Religion, Philip M. & Ethel Klutznick Professor of Jewish Civilization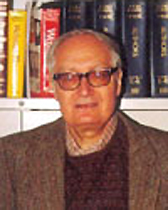 Jacob Lassner, former director of Jewish Studies at Northwestern University is the Phillip M. and Ethel Klutznick Professor Emeritus of Jewish Civilization in the departments of History and Religion. Professor Lassner, who received his doctorate at Yale (Near Eastern Languages and Literatures), taught initially at Wayne State University where he was Distinguished Professor of Near Eastern and Asian Studies. He has also held visiting appointments at the universities of Michigan; California-Berkeley; and Toronto (Shier Distinguished Visiting Professor). He served on occasion as Sackler Professor of Middle East History at Tel Aviv University and spent a term as the Charles E. Smith Visiting Professor of Jewish Studies at the George Washington University following his retirement from Northwestern.
He has been a member of the Institute of Advanced Study (Princeton); a fellow of the Hebrew Union College Biblical and Archeological School (Jerusalem); the Rockefeller Institute in Bellagio, Italy; the Harvard centers of Jewish and Middle East studies; and the Oxford Center for Hebrew and Jewish Studies where he was Skirball Fellow for Jewish-Muslim relations. He was also a long time research affiliate of the Moshe Dayan Centre at Tel Aviv University.
Lassner is a recipient of awards from the Guggenheim Foundation, the National Endowment for the Humanities, and the Social Science Research Council. He was also appointed fellow of the Annenberg Institute, and the Institute for Advanced Studies of the Hebrew University (both declined), Professor Lassner has authored and/or co-authored eleven books and recently completed a twelfth. In addition he was curator of a prize winning museum exhibition on the Cairo Geniza, an extraordinary cache of documents revealing the life of Jews in the lands of Islam. His written articles and refereed presentations on Near Eastern History and Jewish-Muslim relations number more than 150. He has delivered lectures [seven endowed] at thirty-one universities including: Harvard, Yale, Princeton, California-Berkeley, Michigan, Columbia, Chicago, Cornell, NYU, the Hebrew University (Jerusalem), Tel Aviv, Ben Gurion, Haifa, Bar Ilan, Toronto, and Oxford.
In recognition of his scholarship, he was awarded the honorary degree Doctor of Humane Letters (Honoris Causa) by the Hebrew Union College-Jewish Institute of Religion, and elected President of the American Oriental Society, America's oldest scholarly society devoted to a specific discipline. In 2013 he became the second recipient of the prestigious Franz Rosenthal Prize for a lifetime of distinguished contributions to Semitic and Islamic Studies.
Back to top