International and Interdisciplinary Scholarship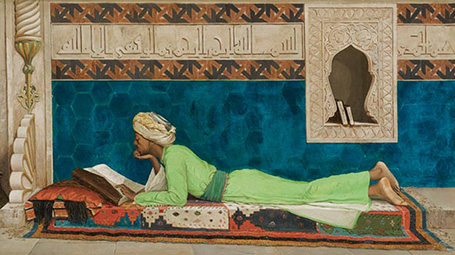 Religion shapes, and is shaped by, every other dimension of human society. It is impossible to fully understand politics, law, history, or science without understanding religion. We invite you to learn more about the most interdisciplinary field in the university: Religious Studies.
Lecture Series Builds Community During COVID
Professor Sarah Jacoby received a grant from the Khyentse Foundation for a Buddhist Studies Lecture Series that will connect graduate students with one another and to important figures in the field. 
Alumna Adina Goldman had a path that led her from pre-med to English literature and biological anthropology and then to religious studies and music.
Upcoming Events
There are no upcoming events at this time
Latest News
Professor Christine Helmer has received a summer URAP grant to support undergraduate research and mentoring her students!
Back to top