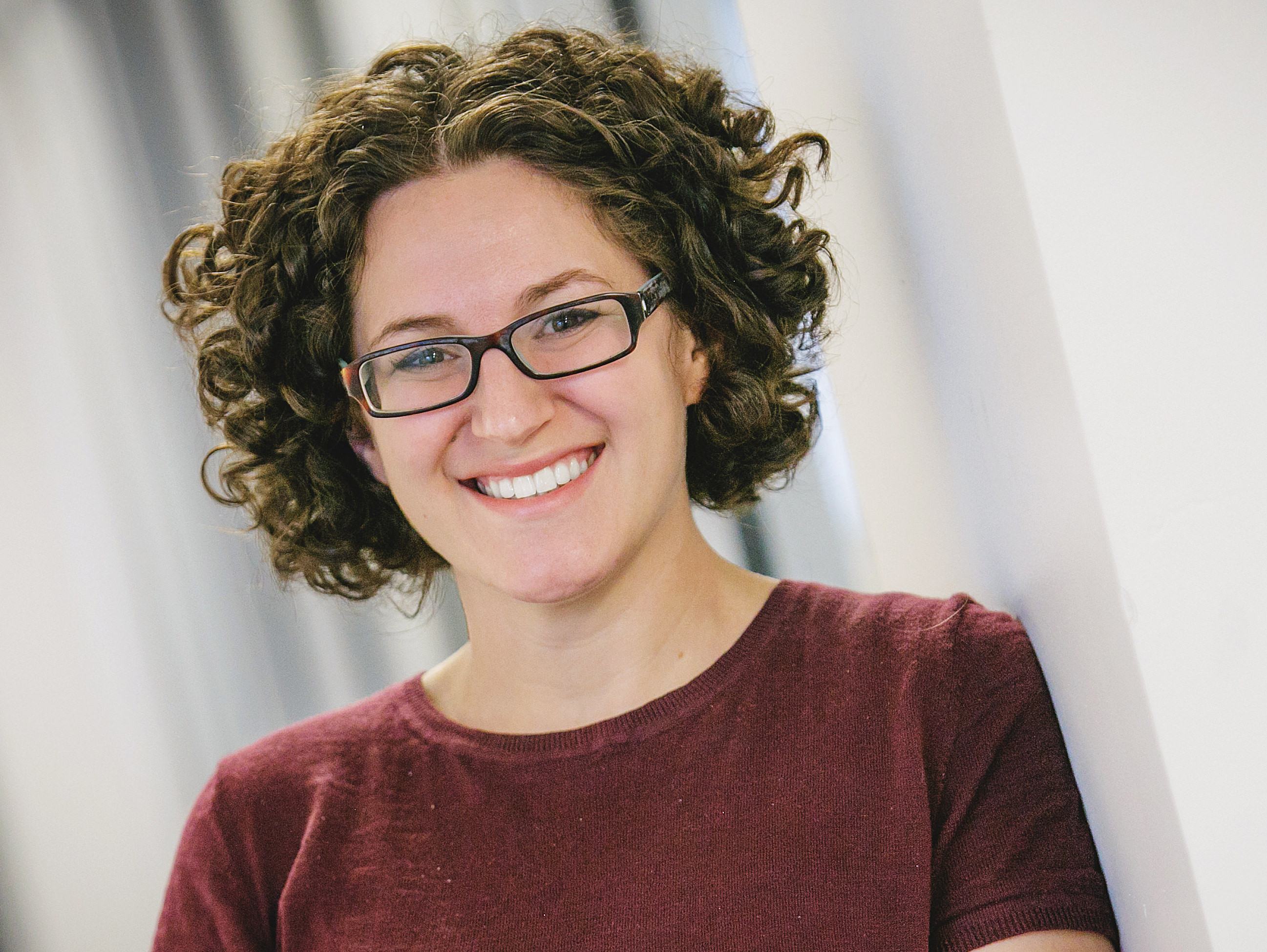 Northwestern Alumna Michal Raucher Explores Religious Authority & Gender
Ten years ago, Michal Raucher returned to the United States after two years of ethnographic research in Jerusalem as a Religious Studies Ph.D. candidate at Northwestern. The project originally began as Raucher's dissertation, and now the research is published in her book, Conceiving Agency: Reproductive Authority among Haredi Women, released in 2020 through Indiana University Press. In the time since she started writing her first book, Raucher has taught at the University of Cincinnati, the Jewish Theological Seminary, and Rutgers University, where she currently holds the position of assistant professor of Jewish Studies.
"It took a long time, but I got to a place where I said, 'Okay, this finally is what I really want to say,'" Raucher said. "But that takes a lot of time. And it takes a lot of putting ideas out there and seeing how they land."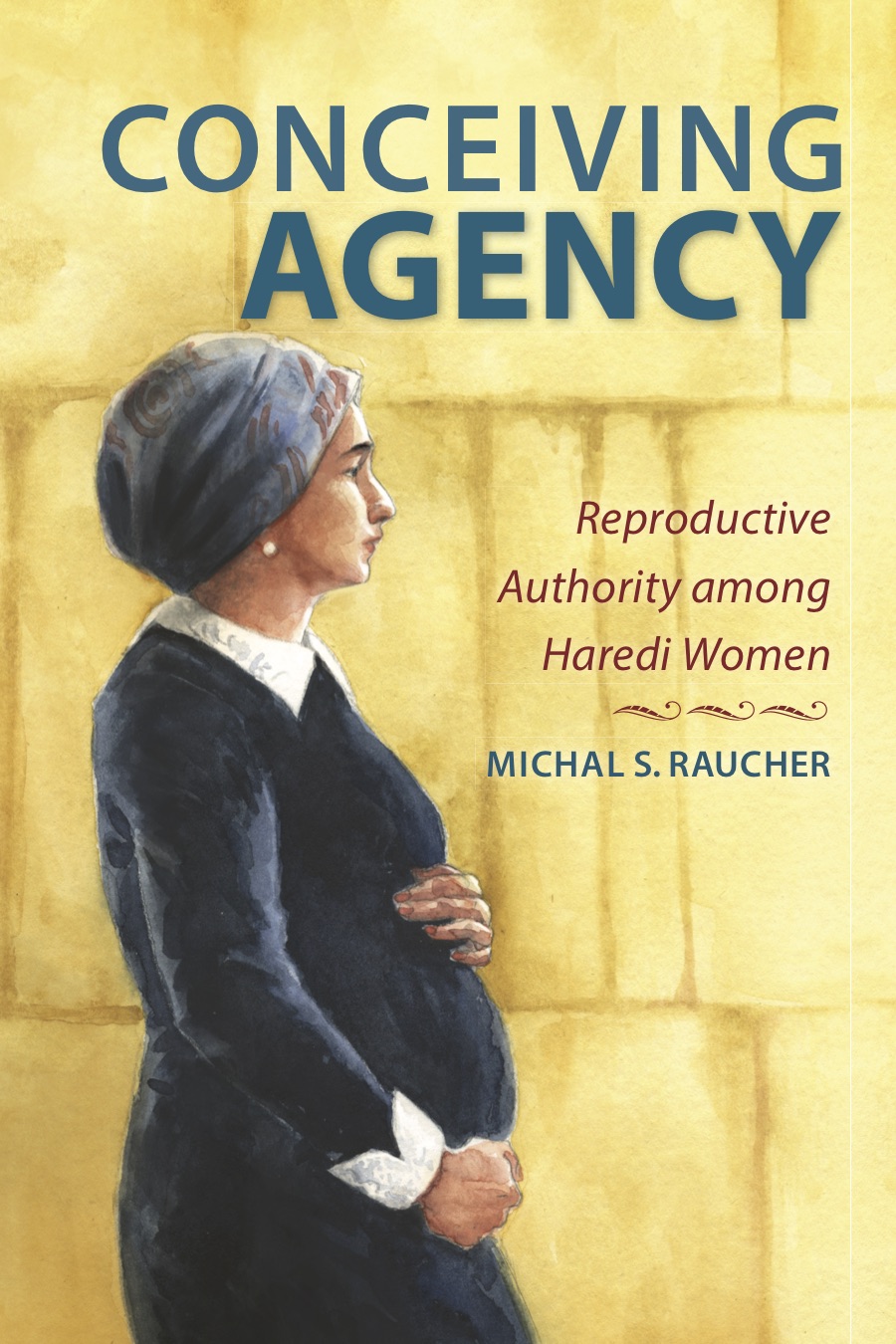 In Conceiving Agency, Raucher shares her findings from interviews with ultra-Orthodox Jewish women in Jerusalem, Israel who were willing to speak about their pregnancies and how they approached reproductive decisions.
Raucher didn't always intend to study the relationship between women and religious authority. Rather, she expected to provide her own interpretations of the ethics of medical decision-making. She received her Master's degree in Bioethics from the University of Pennsylvania in 2006.
"If you would ask me in graduate school, I would have said, 'I'm an ethicist, and I want to study ethics and reproduction and things like that,'" Raucher said.
The process of writing her book as well as current events in the world led Raucher to her current focus of research. Former Northwestern professors Laurie Zoloth and Cristina Traina also encouraged Raucher to pursue the intersection of bioethics and religion. Zoloth especially inspired Raucher as she was one of a handful of female Jewish ethicists at a time when the study of Jewish ethics was dominated by male scholars.
"I knew that in whatever kind of way in which I was going to do Jewish ethics, I was going to be a female Jewish ethicist doing these things," Raucher said.
As a Ph.D. candidate at Northwestern, Raucher incorporated a graduate certificate in Gender and Sexuality Studies into her studies to "broaden [her] theoretical lens to include queer theory and feminist theory." As her research largely turned to women and their experiences with religious institutions, this would prove helpful.
Recently, Raucher has taken on research on Jewish, Christian, and Muslim women who have abortions in the United States as part of a collaborative project entitled "Abortion and Religion: Listening to Women" with four other scholars from different universities. For this research, Raucher and her colleagues were gifted the Emory RISE seed award, which includes a $25,000 grant. The researchers hope to move from phase one of the project, collecting data, to phase two soon. Raucher greatly values the chances she has to do collaborative work like this.
 In addition to the abortion research, Raucher also works with scholars outside of her own university in co-editing a feminist blog and with her involvement in the Seminar on Jewish Orthodoxies, a group that hosts about two or three seminars on progress in the field of Jewish Studies each semester. The group, which includes Fordham University professors Dr. Ayala Fader and Dr. Orit Avishai, recently received a grant from the American Academy for Jewish Research to help relaunch in the wake of the pandemic.
"There are so many things going on outside of our immediate circle," Raucher said. "Those collaborations can be so rich and extend our own knowledge and extend the possibilities of what we can all find and discover and write together."
As a piece of advice to current graduate students, Raucher strongly supports making these kinds of intellectual connections with individuals outside of one's own university today. Not only are they useful tools in professional advancement, but they also can generate exciting ideas and future projects.
Another piece of advice Raucher has for current Religious Studies students is to "try on" various areas of studies until they find their niche research interest. "Maybe you're interested in something and you're not sure if it's that thing you really want to work on," Raucher said. "But try it for a little while and write a small paper about it, do a small analysis, do a little bit of research on it, and see if it's still getting you excited. Over time, that's really how you know that it's something you want to invest a lot of time in."
While Raucher was finding her own niche in the research world, she was dealing with the difficulty of sorting through many different interests and the fears and anxieties of imposter syndrome. These feelings have been one of the biggest challenges to Raucher in her career so far.
"I think that's very common among women in the academy, among junior faculty, among people of color who are in the academy," Raucher said. "It's this sense of, is this space really for me? And am I saying anything new? Am I saying something obvious? Am I saying something dumb?"
Though Raucher still contends with these thoughts regularly, she has developed more confidence in her work. She takes pride in her book, her research, her teaching, and her several forms of mentorship. With her work, she hopes to uplift the voices of others who feel unworthy or unsupported when they speak on their knowledge and experiences.
"We don't hear enough about women's lives," Raucher said. "They don't get to speak in the public discourse. So as a feminist, I believe that I am helping–like a megaphone for their voices."
Raucher wants to lead people who have misconceptions about women in conservative religious traditions to a more complete understanding of these women's lives.
"And in that way, hopefully leading to a more just world for all of the people I speak for, or who have trusted me with their stories."