Participants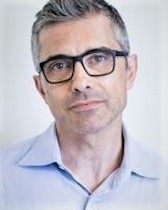 Antonio Terrone is a student of Tibetan Buddhist culture in contemporary China and

his research focuses on the political history of Tibetan Buddhism

. He is also interested in ethnic and religious policies, and ethno-religious violence in China. Before joining Northwestern, he served as an Assistant Professor of Tibetan Buddhist Studies at National Chengchi University in Taipei, Taiwan. His current projects include the rise of chögar in Eastern Tibet, the terma tradition in present day Tibet, and the life and work of the Tenth Panchen Lama Chokyi Gyaltsen. He has studied and worked extensively in numerous Asian countries including India, China and Tibetan areas, Nepal, and Taiwan. He has conducted fieldwork in various chögar and ritrö in Khams and Amdo (Qinghai and Sichuan) between 1998 and 2016.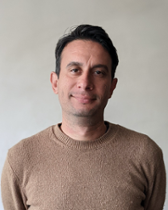 Atisha Mathur is a doctoral student at L'Orientale in Naples, Italy. His research is focused on the development of Madhyamaka in Tibet by tracing their Indian sources. Atisha finished his Pharchin and Uma Rabjampa in 2019 from the institute of Buddhist Dialectics in Dharamshala, India where he was studying for the Gehse studies program. He did his BA from L'Orientale in Naples where he focused on Nagarjuna's writings. His interests are Buddhist philosophy and epistemology.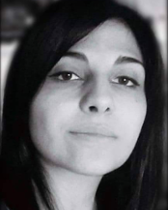 Carmen Simioli is a postdoc researcher at "L'Orientale" University of Naples, where she completed her PhD in Indological and Tibetological studies in 2015. Her doctoral dissertation focused on the history and literature of Tibetan mercurial alchemy and iatrochemistry. From 2006 to 2008 she lived in Lhasa, where she concluded the two years course of Tibetan Language (Certificate of Advanced Knowledge of Modern Tibetan) at Tibet University (Xizang Daxue). She has served as interpreter for Tibetan lamas and doctors since 2011. Her research focuses on the historical interactions of Buddhism and medical traditions in Tibet. Her project intends to evaluate role of Buddhist tantric medicine in the development of Tibetan nosology and ritualised pharmacology. She is member and cofounder of the Italian Association of Tibetan, Himalayan and Mongolian Studies (AISTHiM)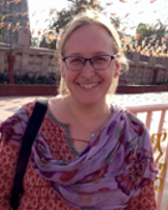 Darcie Price-Wallace is a doctoral candidate in Buddhist Studies. Her dissertation focuses on histories of ordained Tibetan and Himalayan women alongside a contemporary full ordination movement for nuns. Her work contextualizes precedents within different Tibetan lineages, explores rhetoric of Tibetan scholars on the topic of ordination, and examines narratives about ordination amongst monastic communities. She recently completed a year of fieldwork in India as a recipient of a Fulbright-Nehru Student Grant. In Fall 2018 and 2019, she taught Contemporary Buddhist Culture for the Carleton-Antioch Buddhist Studies Program in Bodh Gaya, India. Previously, she served as the student facilitator for the Asian Studies Graduate Cluster at NU for two years. She completed an M.A. in History of Religions and an M.A. in Social Work from the University of Chicago. Her advisor is Sarah Jacoby.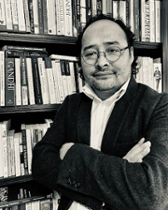 Dhondup Tashi Rekjong is a doctoral student in Buddhist Studies with a strong background in Tibetan history, language, and literature. He was born in Rebkong in the Amdo region of Tibet. When he was sixteen, he escaped Tibet, crossing the Himalayas on foot into Nepal. Since then, he has studied in India, Norway, the US and Canada. His research concentration lies broadly at the intersections of religion, history, culture, and language. He is primarily interested in the life-writing literature of the 20th century Tibet. Before arriving at Northwestern, he received an MA from the University of British Columbia. His advisor is Sarah Jacoby.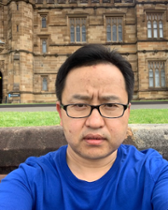 Dorjee Wangdi is an MPhil student at the University of Sydney in Australia. He studies Karma Chapter of the Eighth and the Ninth Karmapa's Abhidharmakośa commentary with a focus on the theory of karmaphala. He has a monastic degree of Masters in Buddhist Philosophy from Ngagyur Nyingma Institute, India. He had also worked as an Associate Lecturer with the Royal University of Bhutan and taught translation and Buddhism. He self-published The Gateway to Sukhāvatī: A Commentary on the Prayer of Blissful Realm in 2018 (an English translation of rNam dag bde chen zhing gi smon lam gyi 'grel bshad thar lam snang byed, a Tibetan commentary on the Karma Chakmé's Prayer of Blissful Realm by Khenchen Sönam Chödrup from classical Tibetan).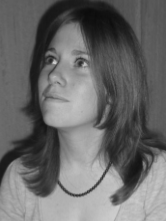 Elodie Pascal is a PhD student at the University of Edinburgh. After graduating from the Ecole du Louvre in Art History in 2013, she started a research master's degree at the same institution, focusing on Japanese Buddhist sculpture, especially dry lacquer statues from the Nara period and Amida Nyorai's representations from the Heian period. In order to develop her linguistic skills, she then started a new formation in Japanese Language and Civilization at INALCO (Paris) in 2015, during which she spent one year in Kyoto (2018-2019). During this year abroad, Elodie began reading about objects placed inside Japanese Buddhist sculptures, (zōnai nōnyūhin), then decided that this subject would become the focus of her doctoral studies. I am now in first year at the University of Edinburgh, working on this topic under the supervision of Dr. Halle O'Neal and Dr Ian Astley.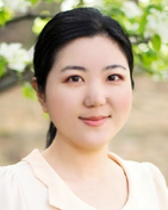 Jinhui Wu is a PhD candidate of East Asian Studies at the University of Arizona. She received her first M.A. degree in Language Teaching from the University of Leeds in 2007, and her second M.A. degree in Asian Languages and Civilizations from the University of Colorado, Boulder in 2016. Jinhui's research is focused on Chinese literature and religions of the late imperial period (14th-20th CE). Her doctoral dissertation concerns the transformation of Buddhist cosmology during the late Ming (1368–1644). Other research interests of hers include book history, Canon studies, translation studies, digital humanities and second language acquisition. In addition, Jinhui has over 15 years of teaching experience both in China, Great Britain and the United States at college level and is also a Fulbright teacher and book translator.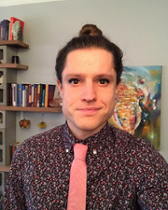 Joshua Shelton is a doctoral student in Buddhist Studies with interests in gender and sexuality in tantric Buddhism, Indo-Tibetan Buddhist narrative literature, translation theory, queer theory, feminist theory, and the critical study of men and masculinities. His research focuses on the gendered dimensions of tantric ritual, narrative, and ideology in Tibetan Vajrayāna Buddhism, with particular interest in the ethical dimensions of tantric masculinities. He completed his M.A. in Buddhist Studies at the University of Colorado Boulder and his thesis offered a preliminary accounting of the tantric masculinity of Tibet's famed demon tamer, the medieval Indian tantric master Padmasambhava. Prior to his M.A. at CU, Joshua earned his M.Div. in Indo-Tibetan Buddhism at Naropa University. He completed his B.A. in Religious Studies and English Literature at Georgetown University. His advisor is Sarah Jacoby.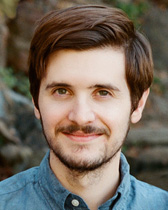 Kevin Buckelew is Assistant Professor of Religious Studies at Northwestern University, and specializes in the study of Chinese Buddhism. His book in progress focuses on the Chan Buddhist tradition in Song-dynasty China, and asks how Chan Buddhists understood Chan mastery to entail not just skill in meditation (as the word chan literally implies), but the full realization of buddhahood. Thematically, his research explores how religious identities take shape and assume social authority, how materiality and embodiment figure into Buddhist soteriology, and how Buddhists have grappled with the problem of human agency. He has performed research in China, Taiwan, and Japan with the support of grants from the Fulbright program and the Bukkyo Dendo Kyokai.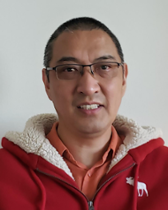 Khenpo Yeshi was born in 1969 in Nakchu, Tibet, and walked across the Himalayas to India at the age of 20. There, he pursued his studies at several monasteries of the Geluk, Kagyu, and Nyingma schools. He completed a three-year retreat under Tulku Urgyen Rinpoche and taught both monks and westerners at Rangjung Yeshe Institute in Kathmandu. In 2000, he moved to the United States, and received a B.A. in Religious Studies (2012), and an M.A. in South and Southeast Asian Studies (2017), both from UC Berkeley, where he is now a doctoral candidate. His research focuses on Tibetan Buddhism and the early development of the Dzogchen Heart Essence tradition. His interests revolve around this contemplative system's view, path, conduct, and fruition, as well as broader issues in Dzogchen's relationship with other traditions in Tibet and beyond.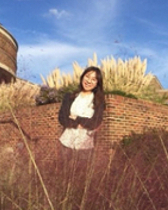 Lu Zhang is Ph. D candidate from the Department of East Asian Studies at the University of Arizona. Her dissertation examines historiographical works in Chinese Chan Buddhism from the 11 th to 13 th centuries with a particular focus on a rarely noticed group of individuals who are considered incarnated Buddhas and Bodhisattvas. Compiled into a specific section titled the "Sages and Worthies as Incarnations (of Buddhas and Bodhisattvas)," the individuals from diverse traditions are venerated as Buddhist saints in Chan historiographical works. Considering the section as an important indicator of the development of the Chan Buddhism and the socio-religious environment, her dissertation explores questions of how and why these figures are upheld as Buddhist saints, and argues that Buddhism during this time period greatly prospered through a variety of active and dynamic self-reinventions.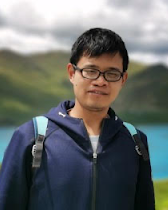 Meng Xiaoqiang hails from Zhejiang, China. Thanks to the generous support of Khyentse Foundation, he is a PhD candidate in the Institute for Area Studies, Leiden University, the Netherlands. Trained in Chinese history during my BA period, he decided to turn to the Buddhist Studies for his MA. This was partly because he was brought up by his grandparents who were pious believers of Pure Land Buddhism, and their daily chanting of Sukhāvatīvyūha Sūtra made him feel secure and comforted. Also, his keen interests in Sanskrit literature led him to Buddhist study. During his MA degree, he worked part-time as a traveling guide along the Silk Road in Northwest China, explaining its historical and cultural significance, as well as its relevance to Buddhism. Luckily, it was a great honor for Meng that he finally made a pilgrimage tour to Lhasa last August. For Meng, Buddhism is a perpetual shelter and hometown preserving his inner self.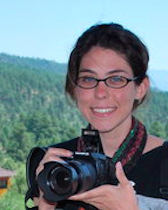 Miranda Smith is a doctoral student in Buddhist Studies. She is primarily interested in Tibetan literature, especially autobiography and poetry. She plans to study modern Tibetan poets and examine how they sustain, depart from and reinvent Tibetan literary tradition. She is also interested in poetry as a technology of the self. Her other interests include women's religious history, autobiography studies, and poetics. Before arriving at Northwestern, she received an MTS from Harvard Divinity School, an MFA in Creative Writing from the University of Texas at El Paso, and a BA from Mount Holyoke College. Her advisor is Sarah Jacoby.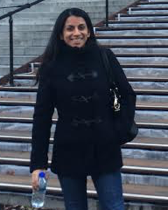 Nisheeta Jagtiani is a Ph.D. candidate at Northwestern University's Religious Studies Department. Her research interests lie in the relationship between religion and politics as well as the affect religion has on both elites and commoners. Her dissertation investigates sectarianism and rimé (non-sectarianism) in Tibetan Buddhism. She examines the biographies and works of Tibet's renowned rimé figures such as Jamyang Khyentse Wangpo, Khyentse Choyki Lodro, the Fourteenth Dalai Lama and Dzongsar Khyentse. Her doctoral research is informed by diaspora studies, psychology of religion and lived religion. Engaging in both ethnographic fieldwork and textual research, Nisheeta is motivated by study and work in Kham (East Tibet) and in Tibetan settlements in India such as Dharamsala, Chauntra and Bylakuppe. Before joining Northwestern, Nisheeta completed her M.A. in Religious Studies from the University of Chicago (2016).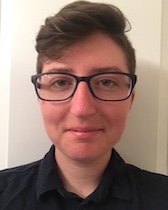 Pema McLaughlin is a doctoral student in Religious Studies at Northwestern University, focusing on Tibetan Buddhism under Professor Sarah Jacoby. They are currently interested in 19th and 20th century Tibetan textual and ritual models (particularly the sngon 'gro or preliminary practices) for how people begin the Buddhist path, and the role of such practices in religious life for Tibetan Buddhist communities globally. Other research concerns include the scholarly and religious discourse surrounding Buddhism in America, the consequences of modernity as a category shaping religious communities, and the role of affect and emotion in Buddhist practice and interpretation. Pema received a B.A. in Religious Studies from Reed College; their article "Imagining Buddhist modernism: the shared religious categories of scholars and American Buddhists," published in Religion, was adapted from their thesis. Pema has an M.A. in Buddhist Studies from the University of Oxford, where they studied via a Rhodes Scholarship.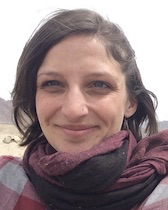 Rachel Q. Levy is a doctoral candidate in Buddhist Studies. As an MA student in Art History at Virginia Commonwealth University, her research examined Tibetan portraiture within the framework of Buddhist relic traditions. Her current research continues to foreground questions of representation, materiality, ritual, and embodiment. Her dissertation examines the role clothing plays in the lives of seventeenth-century yogins in the Drukpa Kagyu tradition of Tibetan Buddhism. Drawing on biographies, ritual manuals, and visual representations, she studies the ways clothing enables or hinders spiritual attainments and serves as a discursive tool for interpreting and authenticating those attainments. Her advisor is Sarah Jacoby.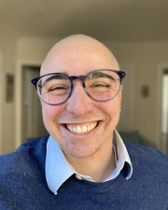 Ray Buckner is pursuing their PhD in Religious Studies at Northwestern University. Ray's current research focuses on two areas of study, first exploring the intersections of Buddhist philosophy and sexual violence within American Buddhism. Ray is also interested in conceptualizing transgender Buddhism, investigating questions of gender dysphoria, corporeality, memory and trauma, and trans desire. In 2020, Ray received their M.A. in Women's, Gender, and Sexuality Studies from The Ohio State University where they wrote their master's thesis on sexual violence within an American Buddhist community. Ray has published on the subject of sexual violence within American Buddhism in the Journal of Global Buddhism. They have also published in Religions' special issue on "Buddhism and the Body." Ray is a contributing author at Lion's Roar Magazine and Buddhadharma: The Practitioner's Quarterly, where they write on Buddhism, queer and trans embodiment, mental health, and racial injustice.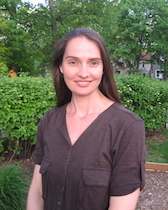 Sarah H. Jacoby is an associate professor in the Religious Studies Department at
Northwestern University in Evanston, Illinois. She specializes in Tibetan Buddhist studies, with research interests in Buddhist revelation (gter ma), religious auto/biography, Tibetan literature, gender and sexuality, the history of emotions, and the history of eastern Tibet. She is the author of Love and Liberation: Autobiographical Writings of the Tibetan Buddhist Visionary Sera Khandro (Columbia University Press, 2014), co-author of Buddhism: Introducing the Buddhist Experience (Oxford University Press, 2014), and co-editor of Buddhism Beyond the Monastery: Tantric Practices and their Performers in Tibet and the Himalayas (Brill, 2009). Currently she is working on a full Tibetan-English translation of Sera Khandro's autobiography, as well as writing about motherhood in Tibetan Buddhism, among other projects. At Northwestern she teaches a range of Buddhist Studies courses for both undergraduate and graduate students, and seeks to strengthen the academic study of Buddhism.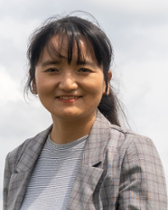 Sherab Wangmo is a Ph.D. student in the Religious Studies department at Northwestern University. She was born in Khri-ka in the Amdo region of Tibet. Her research focuses on women in Tibetan Buddhism. More specifically, she is interested in exploring how Tibetan laywomen practice religion in various ways, sometimes innovative ways to advance their religious goals. She considers the cultural, social, and economic factors contributing to the mass interest in practicing religion among Tibetan laywomen by studying the laywomen's religious practices on the ground. She also focuses on the intersection of religion and media in this new age to understand how media facilitates their practices in different settings. Prior to coming to Northwestern, she received an MA from the University of Colorado Boulder and a BA from the Minzu University of China in Beijing. Her advisor is Sarah Jacoby.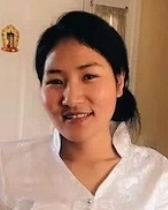 Somstobum is a Ph.D. student in Religious Studies at Northwestern University. She is primarily interested in gender and Buddhism, particularly as they transpire in emerging media practices and contemporary Tibetan literature in both Tibetan and Chinese languages in Amdo, Northeastern Tibet. Somtsobum received an M.A. in Buddhist Studies from the University of Colorado Boulder where she examined the life and times of Lamo Yongzin Rinpoche to explore the revitalization of Tibetan Buddhist identity in Amdo during the Post-Mao era. She completed her B.A. at Qinghai Nationalities University in China. Her advisor is Sarah Jacoby.
Back to top