Lama Rod Owens and the Essential Labor of Love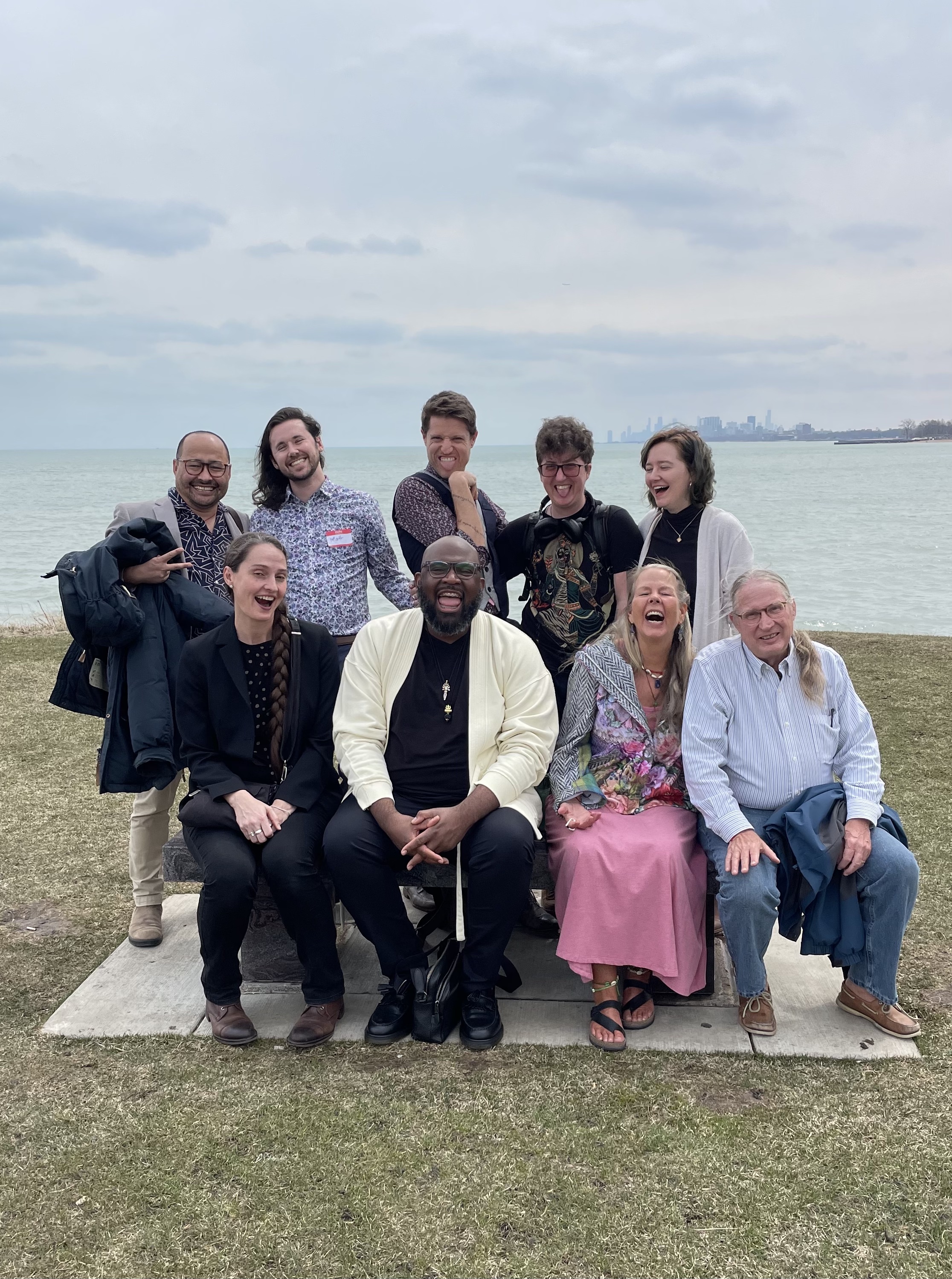 Laughter trickled out of Harris Hall room 107 on March 31 as guest speaker Lama Rod Owens presented work from his upcoming book, The New Saints: From Broken Hearts to Spiritual Warriors. Owens discussed the concept of a 'New Saint' in a talk infused with personality and relatable anecdotes as part of the Khyentse Foundation Buddhist Studies Lecture Series at Northwestern. Series organizer Sarah Jacoby kicked off this latest lecture by introducing Owens by his self-proclaimed title, Black Buddhist Southern Queen.
The title of both Owens' talk and his book may seem unconventional in an academic setting, but Owens embraces his unique approach to religious study as a Buddhist minister. Owens' work centers around the idea of radical dharma, an idea he explored in depth in his 2016 book, Radical Dharma: Talking Race, Love, and Liberation ( co-written with Rev. angel Kyodo williams and Jasmine Syedullah). Owens furthered his exploration of how racial injustice interacts with Buddhism in his second book, Love and Rage: The Path of Liberation Through Anger, published in 2020. Now, with New Saints, set to be published on Oct. 31 of this year, Owens considers how one can embody the Buddhist premise of Bodhisattva, a "spiritual warrior," and become a new kind of saint in the modern setting of social justice activism.
Before getting into his presentation of the characteristics of a New Saint, Owens warned the Northwestern religious studies audience that he may dance and bounce along to the Beyoncé soundtrack in his head as he speaks. With that, Owens began.
"What does it mean to be an agent and advocate for people's wellbeing?" Owens prompted, addressing a question that filled his mind in 2020 in the midst of large-scale societal confrontations with Black Lives Matter, justice, and queer issues. He answered this question by introducing the idea of the spiritual warrior.
"You can't save anyone unless you're experiencing another form of freedom," Owens said.
From there, Owens explored many components of the nature of a spiritual warrior, a New Saint. He confessed after listing these characteristics that he sees his idea of a New Saint as a kind of "pyramid scheme," where each New Saint starts a cycle of recruiting others to follow the same path, inspiring another burst of laughter in the room. Owens masterfully balanced humor and sincerity as he then switched gears to focus seriously on a major theme of his work. He contrasted his idea of a New Saint with the cultural default and profoundly limited notion of  a "good person."
"We shouldn't strive to be a 'good person,'" he said. "Goodness should be a choice made in each moment."
Owens also made it clear that his work was innately tied to both his spirituality and a Buddhist way of life.
"This is sacred work, connecting to the true nature of things," Owens said. "There is no secular work, saving is deeply spiritual."
Though Owens doesn't present his work as secular, he welcomes all to read and learn from his books, whether Buddhist or not. His upcoming book, he said, was written for anyone searching for an ethical framework.
As the lecture drew to a close, Owens left the audience with this question: "How do we start dreaming of a world where the essential labor is love?"