Elizabeth Shakman Hurd
Professor of Religious Studies and Political Science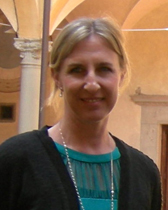 Scott Hall, 601 University Place, Evanston
Office Hours: By appointment (Fall '22)
Elizabeth Shakman Hurd is a Professor of Political Science with a courtesy appointment in Religious Studies. Professor Hurd studies the intersections of religion, law, and politics. She teaches and writes on US foreign relations, the politics of secularism and religion, human rights and the right to religious freedom, the global politics of the Middle East, and the legal governance of religious diversity within and between modern states. She is interested in dilemmas of national and international governance involving difference, governance, power, law, and pluralism.
Hurd co-directs, with Winnifred Fallers Sullivan, a 3-year collaborative research project supported by the Luce Foundation, "The Politics of Religion at Home and Abroad." She was a co-organizer of the "Politics of Religious Freedom" research project (2011-2015), also supported by Luce.
Her major publications include:
At Northwestern, Hurd directs the Buffett Institute Faculty Research Group on Global Politics & Religion, co-directs a graduate certificate program in Religion & Global Politics, and is a core faculty member of the MENA Studies Program. She teaches graduate and undergraduate courses on topics related to her research interests including America and the world, law and the politics of religious diversity, the Middle East in international relations, and religion, race, and global politics. She also contributes regularly to public discussions on US foreign policy and the politics of religious diversity, and consults on academic, media, and foundation projects involving religion and international affairs. Hurd is currently serving as content consultant for a public radio series, God and Government, which examines religion-state relations in 14 countries around the world. Her opinion pieces have appeared in Boston Review, Public Culture, The Atlantic, Chicago Tribune, The Globe and Mail, Foreign Policy, The Washington Post, Religion Dispatches, and Al Jazeera America. Hurd is a Faculty Fellow at the Buffett Institute at Northwestern.
Back to top