Sarah McFarland Taylor
Associate Professor of Religious Studies, Director of Undergraduate Studies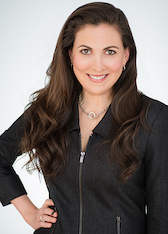 Office Hours: Tuesdays Coffee & Tea with Dr. T. (2:30 to 4pm in Krege Cafe)
Sarah McFarland Taylor is an associate professor of Religious Studies, specializing in the intersections of media, religion, culture, climate change, environment, and consumerism. Taylor also teaches in Northwestern's Program in Environmental Policy and Culture and in the American Studies Program. She holds a Bachelor's degree from Brown University, a Master's degree from Dartmouth College, and she earned her doctorate in Religion and American Culture, with emphasis in the study of religion and environment, from the University of California, Santa Barbara. She earned an additional advanced degree in Media History, Philosophy, and Criticism from the Graduate School of Media Studies at The New School for Public Engagement.
Taylor has held an Andrew W. Mellon Foundation Postdoctoral Fellowship, a Louisville Institute Fellowship, a Rockefeller Foundation Humanities Fellowship, a Wabash Center Fellowship, a Woodrow Wilson National Fellowship Foundation Career Enhancement Fellowship, and was selected as one of the Indiana University Center for the Study of Religion and American Culture's "Young Scholars in American Religion." She has received a Joseph H. Fichter Award for the study of Women and Religion, the Albert C. Clark Prize for her work on African American religions, and a research award from the Society for the Scientific Study of Religion. She has held the position of Senior Research Fellow at the Martin Marty Center Institute for the Advanced Study of Religion at the University of Chicago and was awarded an Individual Research Grant from the American Academy of Religion for her archival work on environmental themes and moral engagement in 1970s television.
Taylor's first book, Green Sisters: A Spiritual Ecology (Harvard University Press, 2007, 2008), is the winner of the Catholic Press Association's First Prize for Best Book on Gender Issues and also the Association's First Prize for Best Book on Social Concerns. Green Sisters documents the growing movement of environmentally activist Roman Catholic religious sisters in North America. In this book, Taylor challenges received notions of "liberal" and "conservative" in American Catholic historiography and offers a new understanding of how tradition itself works. Taylor crafted Green Sisters as both historical anthropology and anthropological history, specifically exploring in her work the development of the methodology of historical ethnography in American religious studies.
Taylor's second book, Ecopiety: Green Media and the Dilemma of Environmental Virtue (published by NYU Press in 2019) analyzes diverse representations of environmental moral engagement in contemporary mediated popular culture. Taylor identifies and explores intertwining, co-constitutive, yet contrary, stories of what she terms "ecopiety" and "consumopiety" as they flow across multiple media platforms. How these stories compete and conflict, vying for space as contested narratives in the public imagination constitutes a central inquiry of the book. Drawing together theoretical insights from cultural studies, media studies, environmental humanities, and religious studies, Taylor offers a critical reading of primary source data drawn from such areas as the marketing of green consumer products, "greenwashed" corporate advertising, environmental mobile device applications, eco-themed reality television, the marketing of eco-funerals, Internet sharing of environmental tattoos, "green" fashion guides, and the media strategies of green hip-hop activism. Taylor makes the case that a detailed, multi-channel, cross-platform approach to cultural analysis is critical to understanding the kind of important "work" taking place as mediated popular culture plays an integral role in framing American environmental moral sensibilities. Ecopiety delves into the complex and contested processes of remaking our world and rescripting the future in the digital age—a time when storytelling processes themselves are shaping and being shaped by new media outlets and digital sharing technologies.
Taylor is also the co-editor of two ground-breaking books. The first, co-edited with Eric Mazur, Religion and Outer Space (Routledge, 2023), examines religion in and on the final frontier. This book offers a first-of-its-kind roadmap for thinking about complex encounters of religion and outer space. A multidisciplinary group of scholarly experts takes up some of the most intriguing scientific, spiritual, trade/commercial, and even military dimensions of the complex entanglements of religion and outer space.
The second, co-edited with Mara Einstein, Selling the Sacred: Religion and Marketing from Crossfit to QAnon (Routledge 2024), explores the religio-cultural and media implications of a two-sided phenomenon: marketing religion as a product and marketing products as religion. This innovative volume examines the phenomenon of selling the sacred, providing a better understanding of how marketing tactics, married with religious content, influence our thinking and everyday lives. By examining religion and marketing broadly, this book offers engaging tools to recognize and unpack what gets sold as "sacred," what's at stake, and the consequences.
Taylor's current book project focuses on the power of defiant hope to fuel climate action, attending in particular to the complex relationship of Generation Z to climate crisis. This work affirms that feelings of climate anxiety are real, widespread, and particularly prominent among young people. Taylor offers that at the same time, it is important to resist narratives of doom and fatalism, which too often accept the victimization of young and marginalized people rather than empowering them to make positive changes. Climate change, contends Taylor, must be framed as a formidable but solvable problem. By using contemporary media to share stories of evidence-based constructive actions, she makes the case that is possible to empower Gen Zs — moving "Gen Dread" from apocalyptic despair into modes of "defiant hope" that recognize the seriousness of environmental and climate damage but insist that healing and a better world are indeed possible.
Taylor serves or has served on the editorial boards for the Journal of the American Academy of Religion; the Journal of the International Society for the Study of Religion, Nature, and Culture; Worldviews: Journal of Religion, Environment, and Culture; and The Popular Culture Studies Journal. She has served as both national co-chair of the "Religion and Ecology" section of the American Academy of Religion (AAR) and chair of the "Religion, Ecology, and Culture" section of the Midwest region of the AAR. She has chaired the AAR's "Religion and Popular Culture" program unit at the national level and the AAR's "Religion, Media, and Culture" program unit. She is the founder and chair of the joint Midwest Popular Culture Association and American Culture Association's "Nature, Environment, and Climate" research area. While serving as Regionally Elected Director for the AAR's Midwest region and a member of the AAR's national Board of Directors, Taylor directed the AAR's Sustainability Task Force, a group that works to reduce the Academy's ecological "footprint."
Referred to by students simply as "Dr. T.," Professor Taylor's courses in the Religious Studies Department, in the Environmental Policy and Culture Program, and in the Program in American Studies at Northwestern, focus on aspects of American religion and culture and explore various understandings and framings of the category of "religion" as it relates to the natural environment, global climate change, civic engagement, media representations and practices, the mystical dimensions of contemporary consumerism, and complicated popular notions of human direction and planetary destiny. One of Dr. T.'s more popular courses is the RS/EPC seminar, "Media, Earth, and Making a Difference."
Fields of Specialization
Media, Religion, and Culture
Religion, Environment, and Climate Change
Religion and American Culture
Religion and Marketing
General Links