Dhondup Tashi Rekjong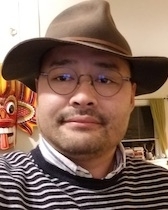 Dhondup Tashi Rekjong is a doctoral student in Buddhist Studies with a strong background in Tibetan history, language, and literature. He was born in Rebkong in the Amdo region of Tibet. When he was sixteen, he escaped Tibet, crossing the Himalayas on foot into Nepal. Since then, he has studied in India, Norway, the US and Canada.
His research concentration lies broadly at the intersections of religion, history, culture, and language. He is primarily interested in the life-writing literature of 20th century Tibet. Before arriving at Northwestern, he received an MA from the University of British Columbia. His advisor is Sarah Jacoby. 
Back to top